When traveling, we often carry with us items that are valuable like laptops, passports, cash, or credit cards. These items may prove to be relevant not only to you but to other people and, therefore, are prone to theft. It is easy to assume that locking your door when going out to explore will keep your valuables safe. Unfortunately, this is not always the case. Even the safe's provided in the hotel rooms aren't usually a secure option.
So, how is someone supposed to safeguard their possessions? By getting a portable travel lockbox safe.
A lockbox safe can help keep your valuables safe in many different settings not just during travels, for example, at the gym, in pool areas, school classrooms, school dorms, at the office and on buses, trains or airplanes, or even sitting on a chair enjoying at a video gaming station. When choosing a lockbox, it is advisable to choose one that is; portable and compact, inconspicuous, caters to the storage, strong and durable.
Below is a list of portable travel lockbox safe's of 2022:
List of the Best Portable Travel Lock Box of 2022:
10. YDO key storage lock box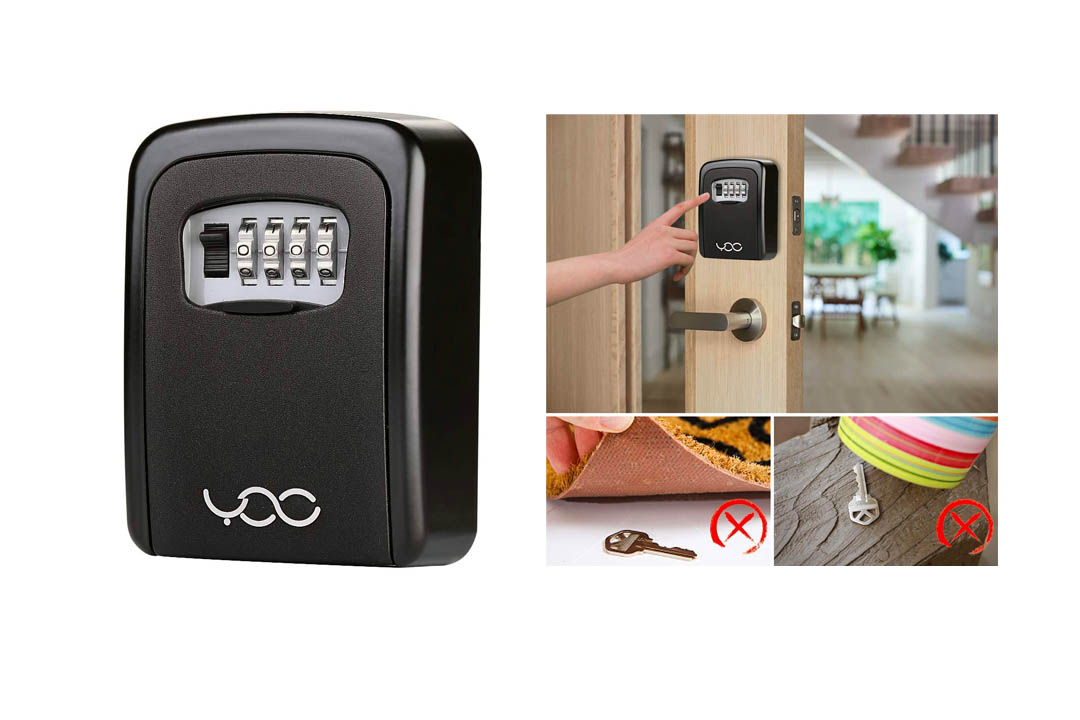 The YDO key storage lock box is made from high-grade, durable aluminum alloy Meta which make it able to withstand rust, corrosion, prying, sawing and hammering. The high-grade, durable aluminum also makes it suitable for both indoor and outdoor use. This lockbox features a high-security adjustable combination lock with four dials offering 10,000 unique combinations which maximize the security. The YDO key storage lock box also features ample storage space capable of holding up to five keys at one time. The safe also comes with pre-drilled holes and tools which make it easy to mount on any solid surface.
9. Barska digital portable box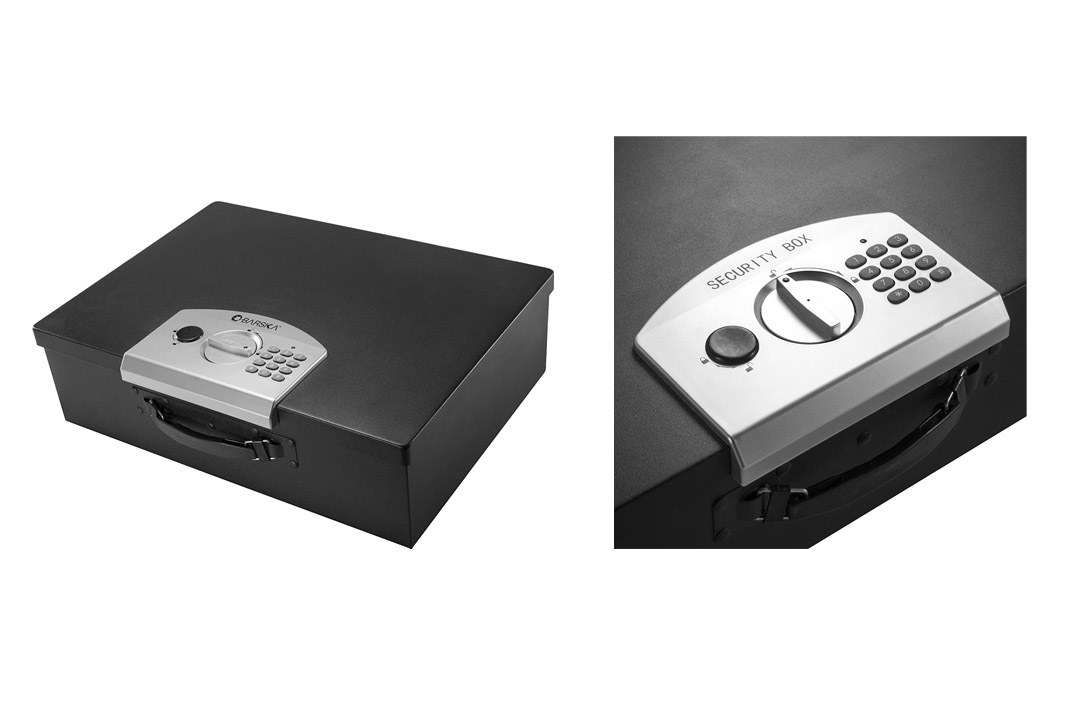 The Barska digital box is made of solid steel making it strong enough to prevent any tampering while remaining light and compact enough to be easily transported or hidden. This portable digital lockbox is suitable for storing items such as essential documents, passports, credit cards, electronic gadgets, cash, credit cards or jewelry. The inside of the Barska portable box comes fitted with a floor mat and protective foam liner which protects the items on the inside from being scratched. Access to the lockbox is achieved by entering your custom-created PIN code on the keypad. The Barska safe also comes with two manual keys for a secondary access point and a steel tethering cable for securing the safe to a fixed structure for added security measure.
8. Sunnydaze small portable combination lock box safe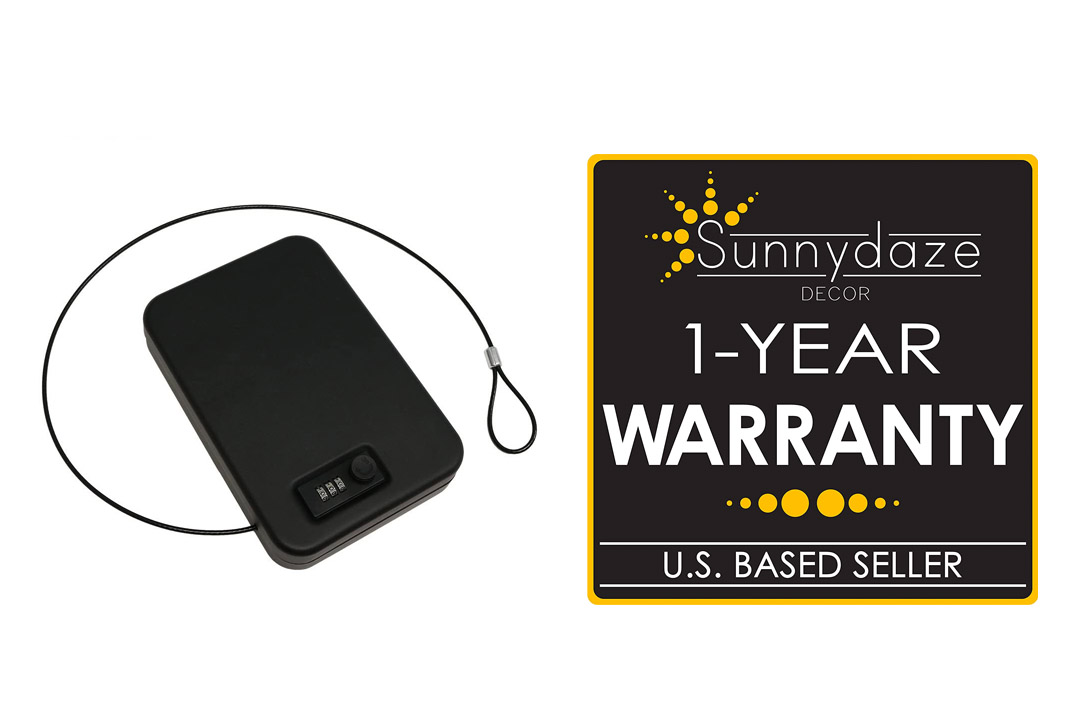 You may also like:
The Sunnydaze lockbox safe boasts 16-gauge heavy-duty steel construction which makes the lockbox safe from rust, impact, tampering, and drilling. This lockbox is excellent for storing sensitive documents, jewelry, cash, small firearms, medicine or cash. The insides of the Sunnydaze safe are lined with thick protective foam to help protect the items inside from damage. Sunnydaze lockboxes don't require batteries or keys as they come fitted with a 3-tumbler combination lock system which makes it easy for you to set up your custom PIN. For added security, this lockbox comes equipped with a 1500 pound steel cable which allows you to secure the lockbox to virtually any stationary object.
7. Mofut key lock box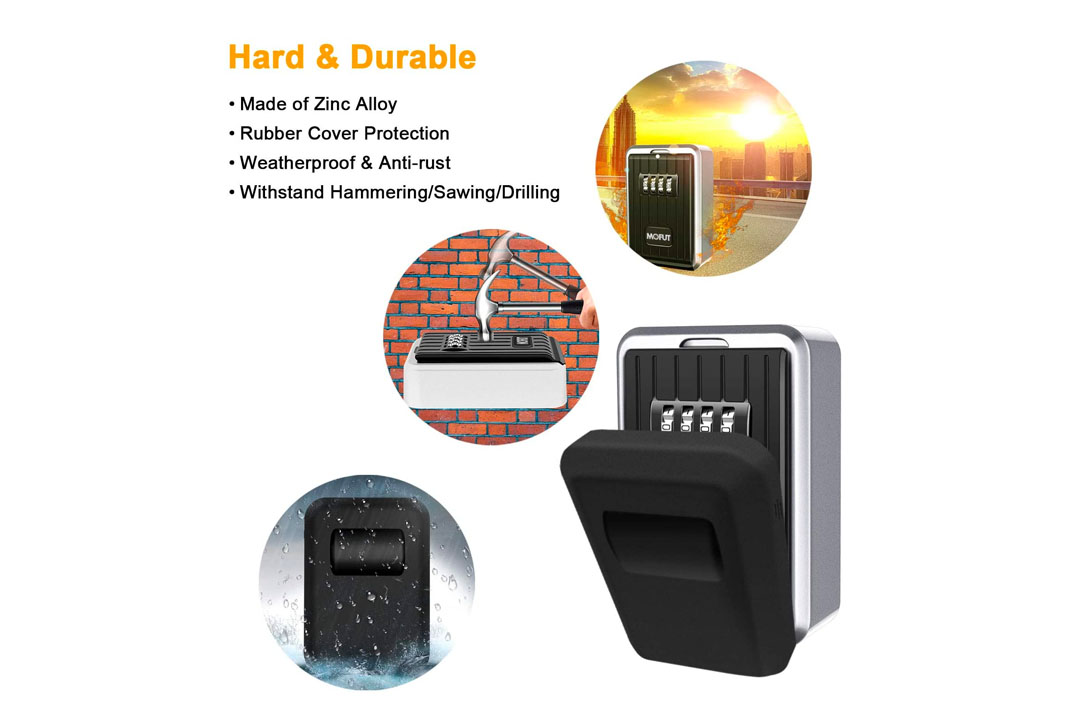 The Mofut lock box is made from high quality zinc alloy and solid steel which make it safe from dust, sunlight, rain, hammering, prying, crushing and sawing. This key lock box has abundant storage space allowing you to store multiple keys and access cards. The Mofut key lock box features an adjustable 4-digit combination with 10,000 possible unique combinations for maximum security. The use of a 4-digit combination instead of keys helps to avoid lockout. The necessary mounting hardware comes with the safe ensuring that the key lock box can be easily mounted on any solid surface.
6. Pacsafe Travelsafe X15-16 liter portable lock box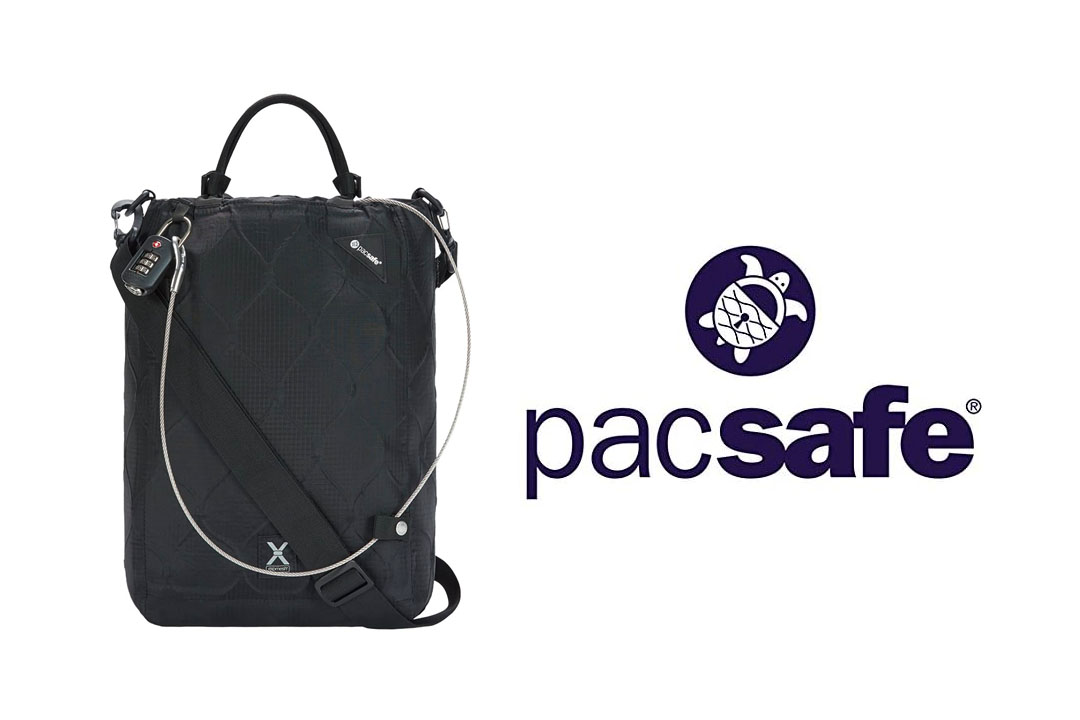 The Pacsafe Travelsafe portable safe is made with a high-tensile stainless steel wire mesh embedded in a weather resistant nylon fabric that is virtually indestructible. This lock box boasts a TSA accepted 3-dial combination lock and a stainless steel cable that allows you to secure it to a fixture in your flight, pool, or hotel room. The overly sizeable safe area inside the Pacsafe Travelsafe lockbox will enable you to store valuables such as a camera, phone, laptop, tablet, jewelry or purse. This safe is made of durable and easy to clean nylon which ensures secure and prolonged usage even in outdoors.
5. Vaultz locking storage chest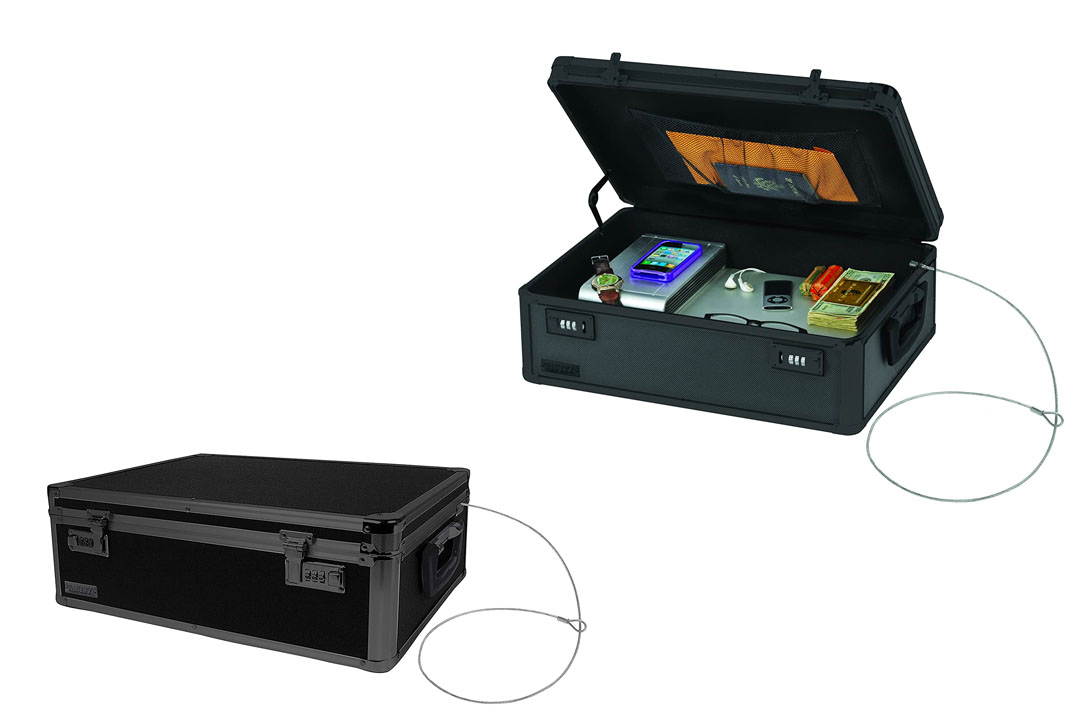 The Vaultz locking storage chest is made with aluminum, steel, and chrome making it very hard to damage or bypass. This lockbox features two 3-dial combination locks which offer multiple combinations for maximized security. For additional protection, this lockbox comes equipped with a security cable that can be used to tether it to a fixed structure. The Vaultz locking storage chest is suitable for storing a cell phone, computer, cash or passports. This lock box also features mesh netting for extra organization.
4. SentrySafe P005c portable safe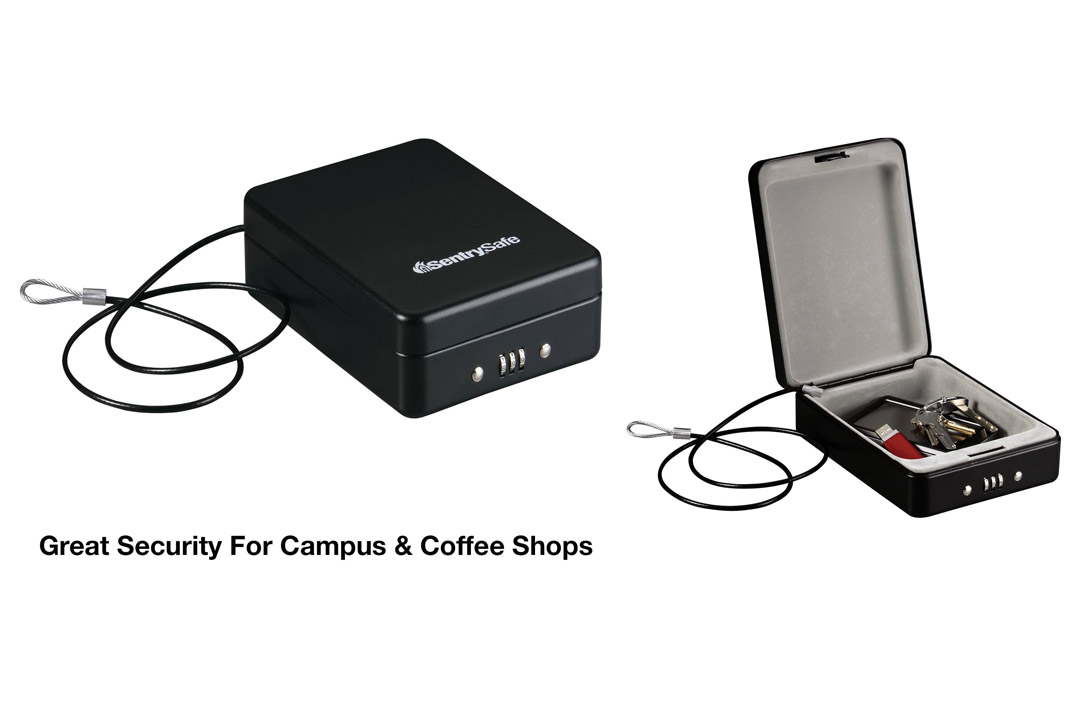 The SentrySafe p005c safe is made of durable solid steel for reliable protection and lightweight. Added security comes in the form of a steel tethering cable which can be used to secure the safe to a fixed object. This lockbox safe features a resettable 3-digit combination lock for maximized security and keyless convenience. The SentrySafe lockbox is best suited for storing small items such as credit cards, cash, wallets, and keys. This safe also comes equipped with a soft interior lining to ensure that your valuables are not scratched or damaged.
3. SAFEGO Portable travel lock box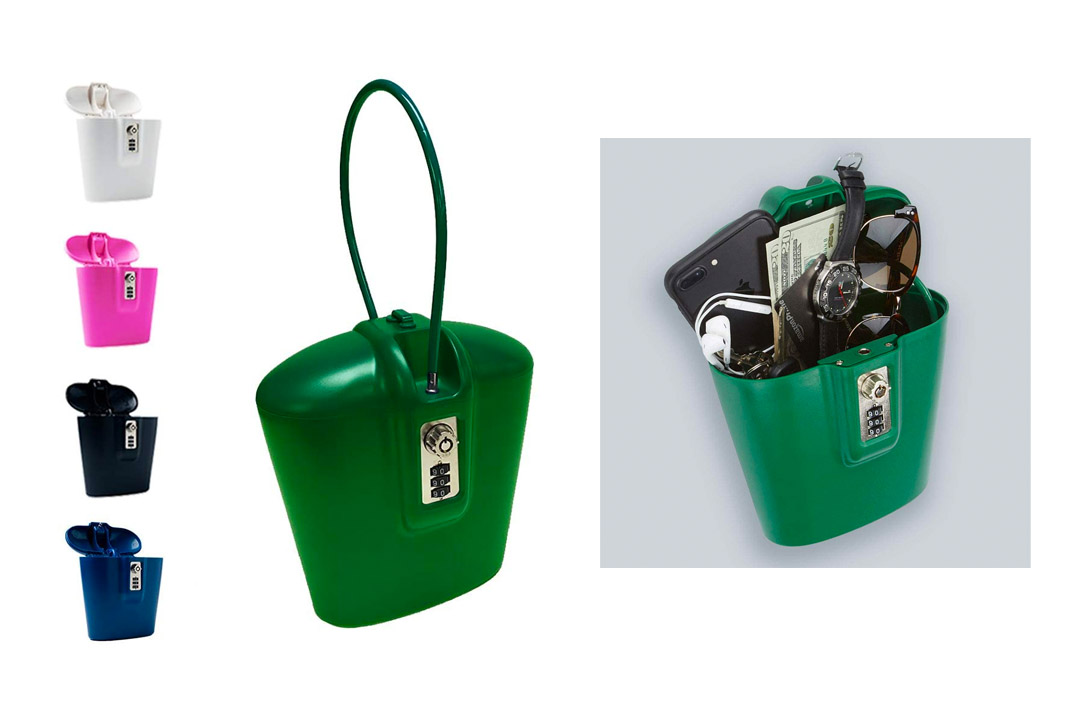 SAFEGO Portable lock box is made of high impact ABS plastic, and nickel plated zinc alloy which makes it resistant to impact, rust, water, corrosion, and prying. This travel safe comes with a 17-inch heavy-duty adjustable cable that can be used to secure it to any fixed object. SAFEGO safe boasts a resettable 3-digit custom combination code and unique keys that can be used to access the safe. This lock box has enough space to store your phone, keys, wallet, cash, jewelry, credit cards, glasses, camera or medicine.
2. SEPOX outdoor portable steel safe locking case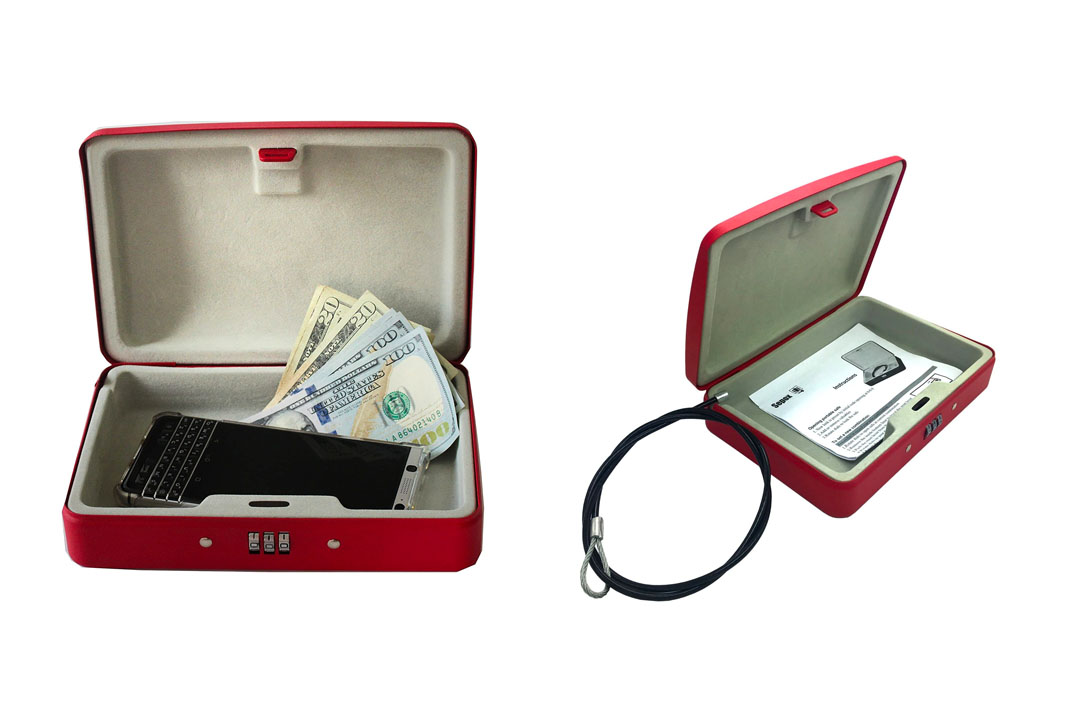 Sepox locking case is made of solid steel but is still compact and lightweight enough to be stored and hidden away for safekeeping. The solid steel and black coating maximize corrosion resistance and durability. The Sepox locking case features a re-configurable three-digit combination lock system for keyless convenience. This particular safe box comes with a 1600 steel cable that allows you to secure the lockbox to a fixed object. The Sepox locking safe is ideal for storing small electronic devices, credit cards, cash, and passports.
1. Master Lock 5900D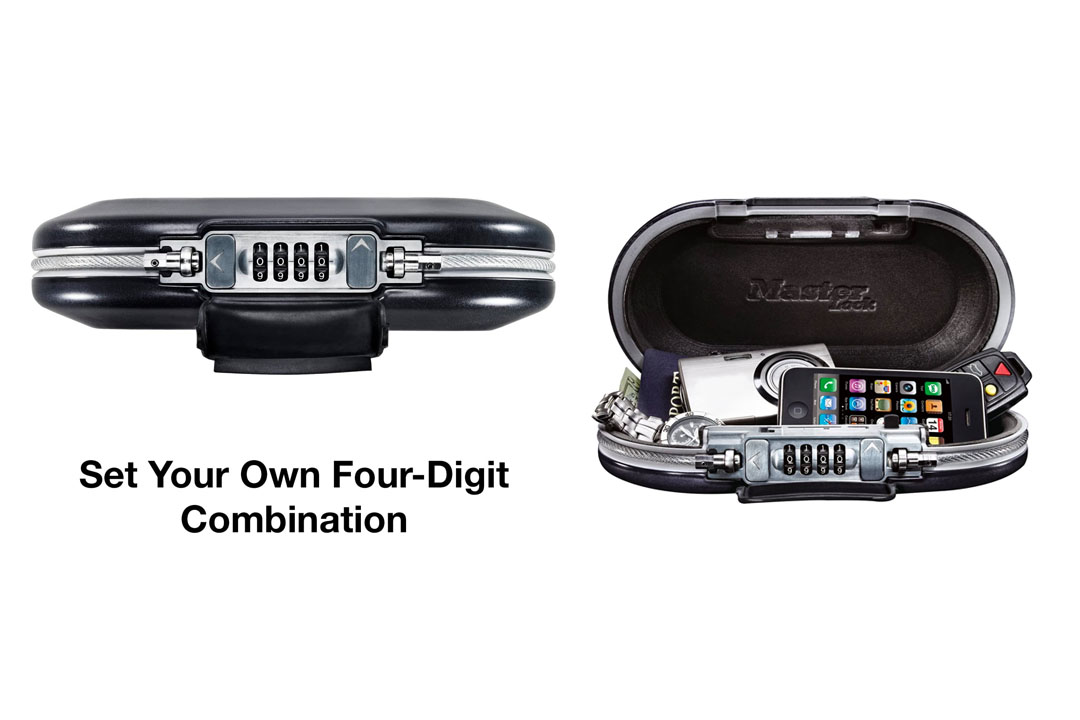 The Master lock 5900D is a durable and water resistant lock box designed to safeguard your valuables. This lock box is designed with shock-absorbing foam lining the interior to help protect the valuables inside during transportation. The Master lock 5900D also comes with a 4-digit combination code for optimized security. This small lockbox can be used in storing smartphones, credit cards, cash, and passports.
Conclusion
When on vacation, you are most likely to encounter an opportunistic thief. Having your valuables secured inside a portable lock box reduces the chances of your items being stolen. Losing your valuables could ruin your vacation. Replacing these lost valuables can prove to be inconvenient and expensive. It is highly advisable for travelers to make use of at least one of the safe's above to enhance their travel security and help give the traveler peace of mind. 
Disclaimer:
VK Perfect is a participant in the Amazon Services LLC Associates Program. As an Amazon Associate, we earn from qualifying purchases made through our links. We only review products that we trust and recommend. Visit our detailed disclaimer to learn more.